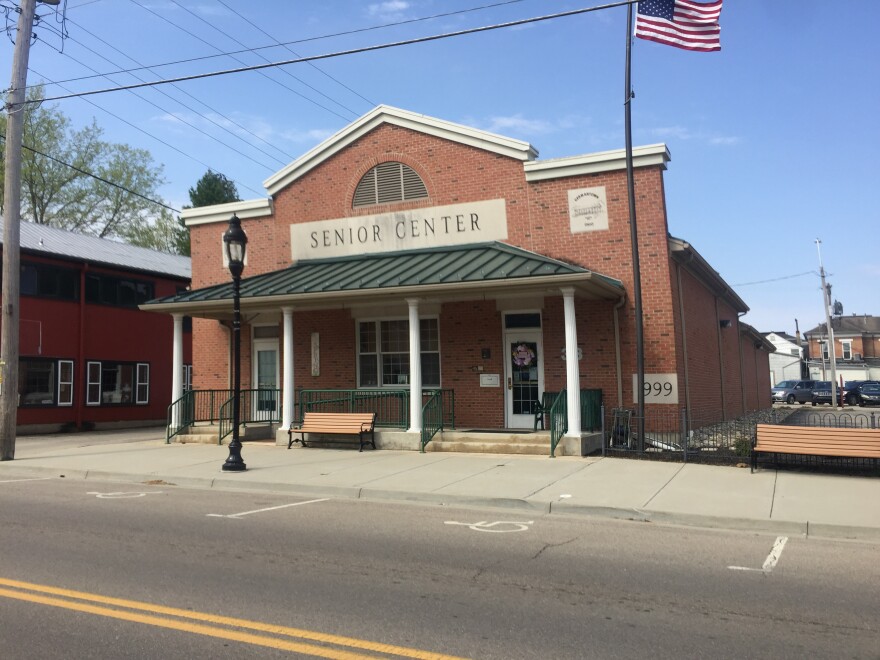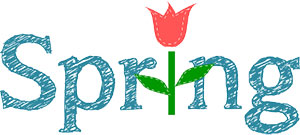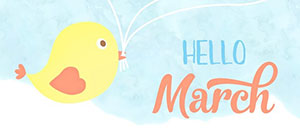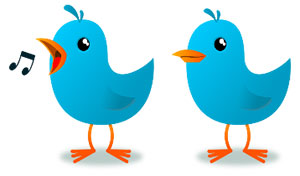 Hello members and friends!
The breeze is turning warmer, the days are growing longer, the birds are beginning to sing, and thankfully; March welcomes back spring! If you're tired of being "couped up" by cold weather, and suffering from cabin fever, then spring on in to the Senior Center and enjoy the activities we have planned for this month. Here are some of the "extra" opportunities to take advantage of:
Taxes
*AARP is providing Income Tax appointments at the Center on Mondays and Fridays from 9:30 am-12:30 pm. Our volunteers are trained and IRS-certified. This service is free of charge. Please call me to schedule your appointment as they are filling up fast.
Game Day
*Our new Thursday Game Day is going great! Come and join in on all the fun!
Spirit Day
*Senior Center Spirit Day is on Mar. 17th for St. Patrick's Day. Wear something green and since the Irish are known to have good manners and regularly say "please" and "thank you", let's make it a priority to do the same. If you're coming to the Lunch & Craft, it will be Irish themed. Please sign up!
Craft Fair
*The Germantown Senior Center is having a Craft Fair on Sat., March 18th from 9 am-4 pm. Baked Goods, Coffee, & Lunch will be available for purchase. There will also be raffles. For information on table rental, please call Wanda at (813) 416-3763. Come support local small businesses!
First Day of Spring
*We are celebrating the first day of spring on Mon., March 20th, with a free Ice Cream Bar Drive-thru.
Pull up at the back of the building from 1-3 pm and we will bring you your ice cream bar or feel free to come in and enjoy it!
Lunch & Shopping
*We're taking the senior bus and going to downtown Miamisburg for lunch at Bennett's at 11 am & shopping the downtown stores. Last pick-up at the center will be 10:45am. You have to RSVP! Bus Limit is 14!

Volunteers
Thank you so much for all you do for me and the Senior Center! I'm thankful for each one of you! In continuing with our Volunteer Incentive Program, for the month of February, Wanda Barker won the $25 first place gift card and Frankie Ginter won the $10 second place gift card. Stop by the center and collect your prize!
There are a variety of ways you can volunteer at the senior center. Whether it's decorating, cooking, leading or helping with an activity, landscaping, etc., it's all so helpful and rewarding. Consider being a volunteer today!

Sponsors
Also, I'd like for us to give a BIG THANK YOU to all the people/organizations that have supported the Center over the past month:
Morgan Skinner from Kingston- Thank you for coming and sponsoring donuts and for desserts & help at our Valentine Dinner!
Sarah Steinke from New Lebanon Center- Thank you for coming and sponsoring donuts & our Penny Auction and door prizes for our Valentine Dinner!
Kandice Tate from Foundations- Thank you for sponsoring donuts, a breakfast for us, and sponsoring the band for our Valentine Dinner!
Fran Porter from Tapestry- Thank you for sponsoring 2nd place Bingo prizes and for door prizes for our Valentine Dinner!
Alisia Jarnagin from Astoria- Thank you for sponsoring door prizes for our Valentine Dinner!
Jodi at Promedica- Thank you for helping sponsor our Men & Women's Breakfast!
Gail Dafler form Goodwill Easter Seals- Thank you for coming and doing a presentation and for sponsoring the donuts!
Our AARP Income Tax Volunteers: Everett, Lynn, and Jerry- Thank you for donating your time to help people with their income taxes!
Shannon Fox from the Germantown Library- Thank you for coming and doing a craft with us! Happy spring! Chenoa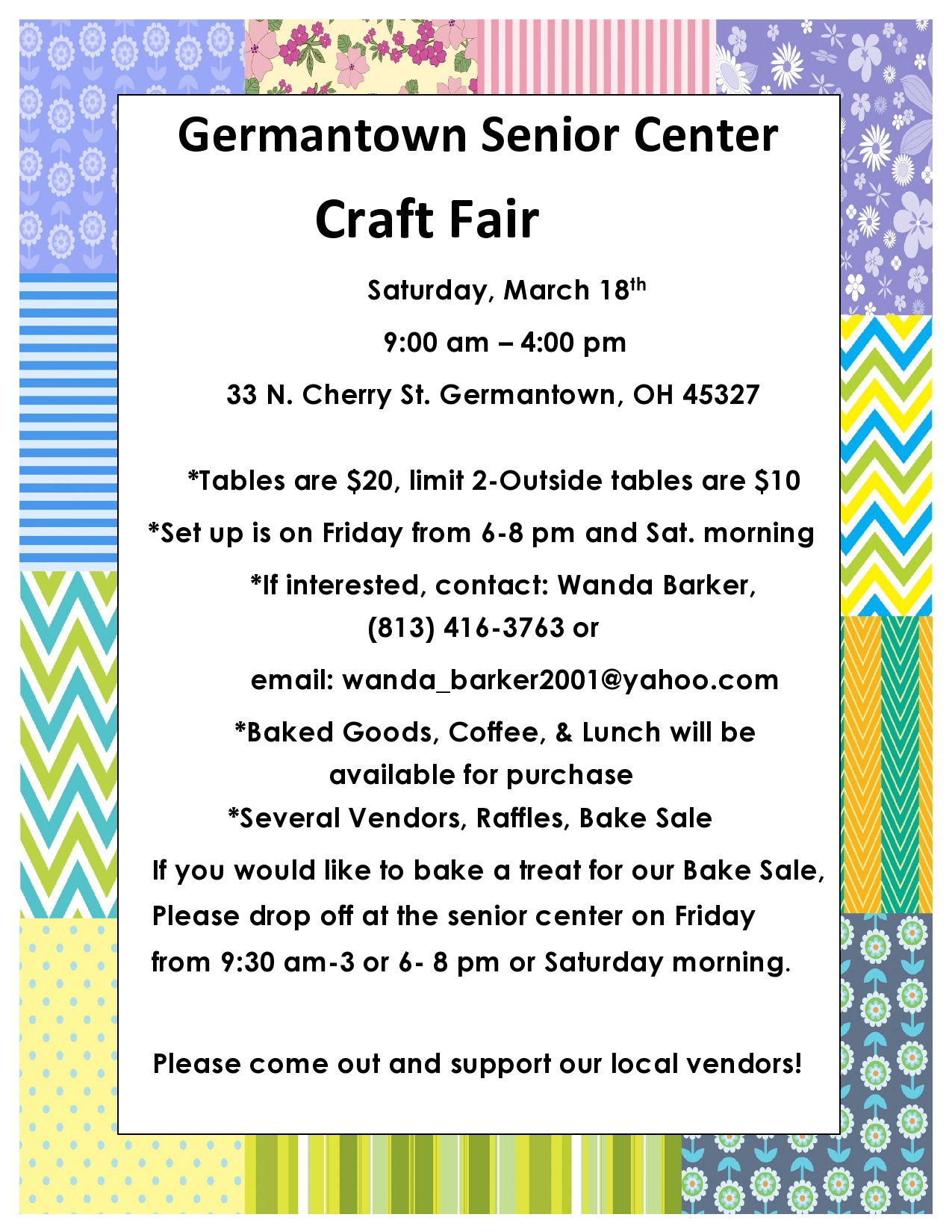 In 1996, German Township Trustees and the Municipality of Germantown worked together to build a senior center. Nelda and Bob Judy donated the property and a levy was passed.
The grand opening of the center was on April 15, 2000. Today the center continues to be a vital connection between the seniors and their community.
We advocate the well-being and dignity of all seniors by providing health, educational and recreational programs to assist them to lead independent and useful lives.
Programs:
Health - Attend health seminars, health fairs, health screenings, and flu shot clinics. We also provide a Tues/Thurs congregate lunch program.
Educational - Attend classes or surf the internet in our computer lab. Listen to informational speakers on a myriad of topics.
Recreational - We have Euchre, Bridge, Bingo, Mah Jongg, Yoga, Chair Volleyball, Bible Study, specialty events, trips, outings for shopping and dining, theater, and museums. We also have a bus. We have many volunteer opportunities. The center is available for limited rentals as well.
Join Us!
$10 per year for German Township or Germantown Residents
$25 per year for Non-Residents
Mail or drop off completed application along with check made payable to: Germantown Senior Center, 33 N. Cherry St., Germantown, Ohio 45327. We can only accept checks, no cash please. Thank you!
For further information, please call the center at (937) 853-8900.